The 2019 Detroit Autoshow was a weird one for us – and by weird, we mean small. For reasons unbeknownst to us, more and more manufacturers, specifically Porsche, BMW, Mercedes-Benz and Mazda all elected to not attend the motor-city event, which meant there was a shocking lack of massaging rear seats and Miata Cup car simulators to be played with. That hasn't stopped the Detroit show from blowing up the internet several times over. Two words – Toyota Supra.
To quote Akio Toyoda, the 2020 Toyoda Supra has been the worst kept secret on the planet, but it's tough to stay jaded when its staring you in the face.
Here are some numbers: The Supra packs 335hp and 365ft-lbs of torque from a 3.0l turbo-charged BMW B85. That's good enough to propel the 3,398 lb. coupe to 60 mph in 4.1 seconds. All of the power is sent to the rear wheels through a ZF eight-speed dual-clutch unit.

Initial impressions: It's surprisingly small measuring just six-inches longer and four-inches wider than the Toyota 86. Its proportions closely resemble that of a classic sport coupe as opposed to the 2+2 luxury GT car that the Supra used to be; you could even say its
BMW Z4-esque.
I was undecided looking at the series of leaked images, but I can assure you – in real life, the Supra is properly pretty. It's dramatic – the front bumper with its massive huge jarring scoops and pointed noise are straight from the original FT1 concept. The rear, complete with a ducktail spoiler, moulded diffuser, and square third-brake, looks aftermarket – like Toyota went flipping through Mugen and Rocket Bunny catalogues for inspiration. Where the Supra disappoints, is when you look closer.
I'm well aware that we're living in the era of fake vents, and yes, the 4th-gen Supra's famous side-scoops aft of the rear wheels were also fake. But the sheer number of fake scoops, slats and vents deserve mention. Numerous fake vents make up the car's front fascia. Those two c-shaped vents on the hood that look like heat extractors? Fake. The vents on either side of each taillight; also fake. The worst offense by far, are those massive sweeping side-scoops integrated into the door. Not only is the vent fake, but the whole scoop looks and feels like a plastic-after thought stuck on to the door. And it's not like it can be removed later – it fills the gap between the door and the rear quarter panel.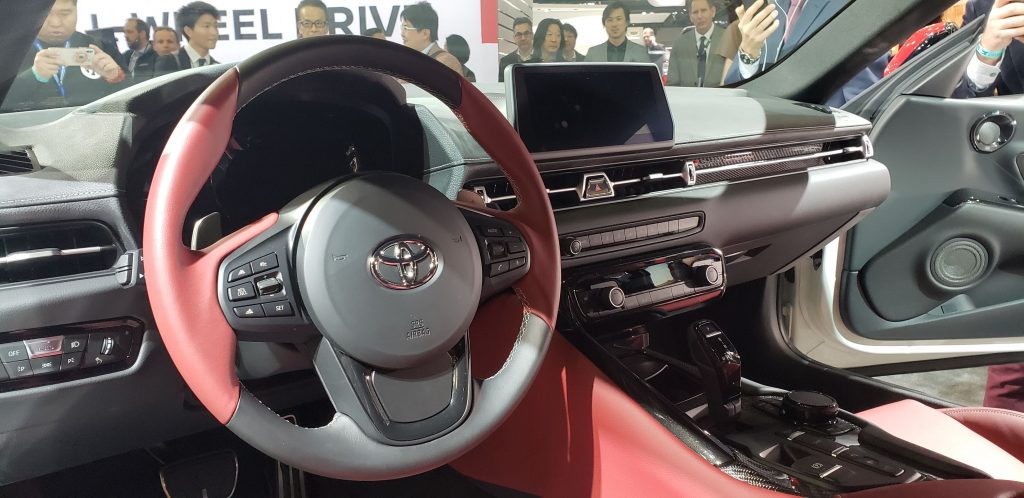 Glance inside, and you're reminded just how BMW the new Supra is. There's the i-Drive wheel sticking out of the center console coupled with BMWs iconic piano-black shifter. Not that that's a bad thing. It's a beautifully clean, minimalistic cockpit complete with rows of carbon fiber, soft-touch leather, and a brilliant display – but if you're looking for things to dislike, I don't think Toyota did anything aside from sticking a badge on the steering wheel.
That leads me to the question we kept asking ourselves all day. Is this really a Supra?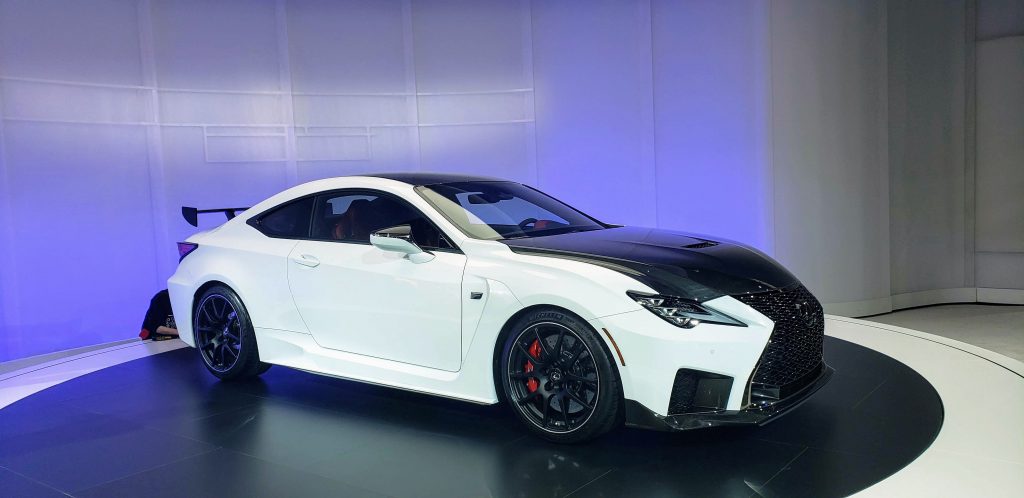 If you're looking for a 2+2 grand tourer from Toyota, here's your car; 2020 Lexus RC-F Track Edition.
Toyota was remarkably consistent throughout the Supra's first four generations. The formula was simple: A long, luxury grand-tourer, coupled with an inline-six engine. And that made a lot of sense when the first Supra debuted in 1978. Toyota actually needed a luxury grand-tourer and Lexus wasn't born until the Supra was in it's 3rd generation. In 2019, Toyota already has two cars that fit this bill; the Lexus RC and LS. What Toyota needs today, is a flagship sports car so we'll forgive them for not tossing a turbo on the 86. So no, the 2020 is not a 'Supra', but Toyota didn't need a Supra.
Which begs the question – why use the Supra name? Well, Celica wouldn't have made sense – those will always be remembered for being FWD-based and MR2 obviously made no sense. There's a good argument to be made that it should have been named the '3000GT', given that the 2000GT was a two-seat coupe powered by a 2.0l straight-six, but I'm not sure anyone under the age of 50 remembers that existing. That leaves the Supra. And with used prices for 4th-gen Supras skyrocketing, Toyota would be nuts to not take all of that brand value and toss it on to their newest sports car.
Because at this point, at $49,950US, the MK5 Supra might the cheapest way to get into a Supra built in the last 25 years.
Now, let me remind you that all of that is bullshit. If you toss aside the branding, the BMW logo undoubtedly stamped all over the car and the historical sacrilege, what Toyota has undoubtedly done is build a lightweight, RWD sports car that's out for the Porsche Cayman's lunch money. It's cheaper than the four-cylinder Z4 despite coming equipped with a top-of-the-line BMW straight-six, and it comes with a roof. Everything, preliminary reviews included, suggest that the new Supra is a damn good drivers car. Toyota reminded us continuously how much track-testing the new Supra underwent and we have the Nurburgring spy photos to prove it. More so, it's obvious that Akio Toyoda is as a proper driving enthusiast; he tracked his own 4th-gen Supra for years.
Is the Supra a Toyota? Nope. Is the new Supra a Supra? Not really. What it is, is a cut-price, proper sports car. And in the age of Lamborghini SUVs, this new Supra is a gentle reminder that maybe, just maybe; things are going to be all right.