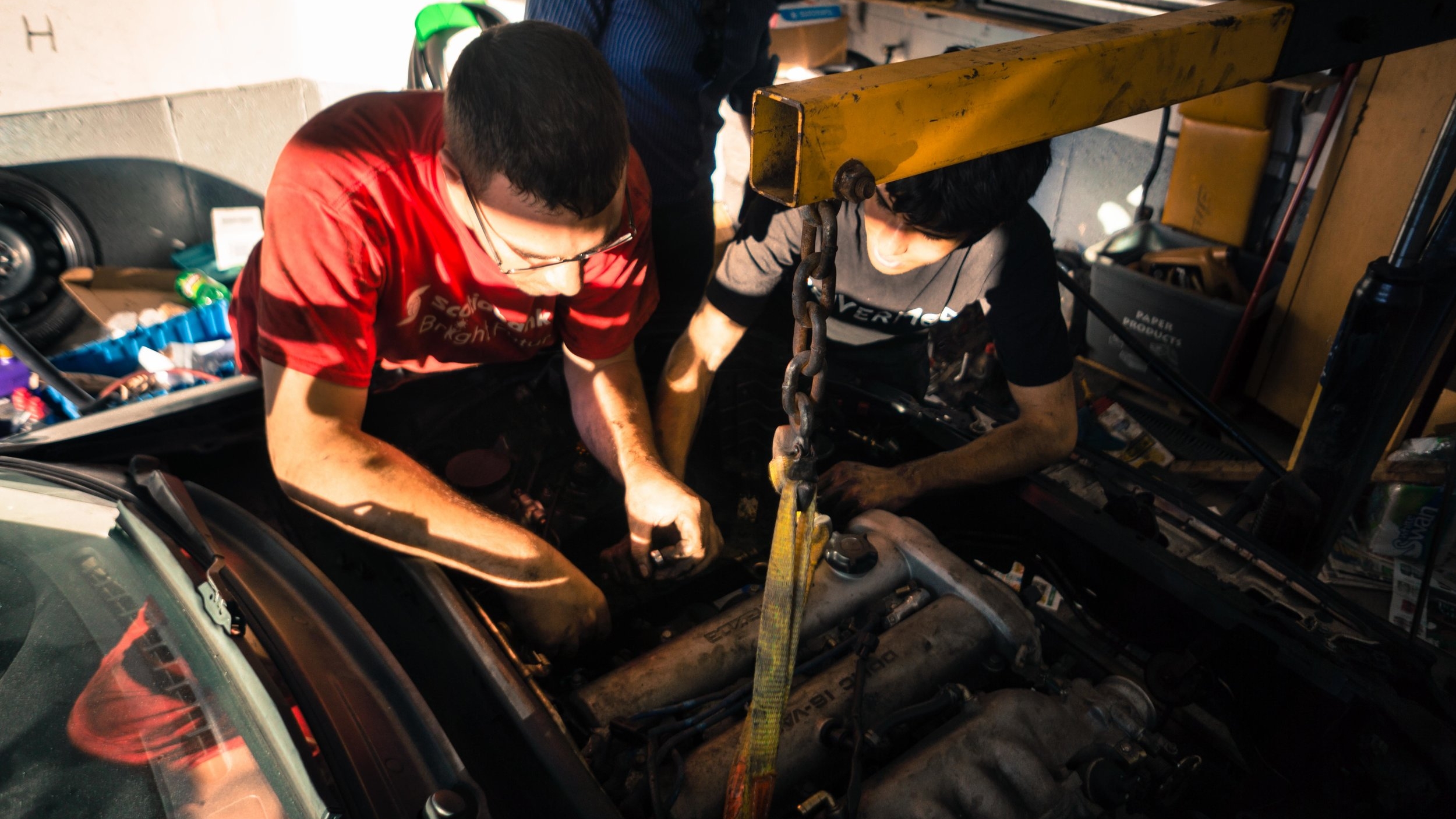 "How'd you enjoy college?" is a pretty standard question in the workforce. I usually respond with a chuckle and reply "it nearly killed me", which is a tactful way of saying it was a really, really fucking dark time in my life.
In the fall of 2012, I was doing a BBA at a local community college and a Commercial Pilot's License at the local flying club. The former was making me miserable, the latter was making me broke. But none of that is unique. Most people are miserable and broke in college. The reality is that I was extremely depressed.
I was either bitter, angry, or upset all the time. This turned into self-harm, which in turn, became suicidal ideation. I knew I had a real problem when I dropped my girlfriend off at her house and then burst into tears all over the steering wheel. I was fairly certain I wouldn't make it to graduation. That's when I did two things.
The first is what led to the birth of this website – I got into cars.
I met my friend Mike at work, who got me out to my first autocross, my first track day, first car meet; it was basically an automotive crash course, and I became obsessed. I learned about suspension geometry, tire compounds, the racing line, and I started modifying the car I had access to at the time; my parent's 2006 Civic.
I even made some friends along the way– some of the best friends I could ask for. Friends who were crazy enough to spend a week in my dirty, smelly garage doing an engine swap on my Mazda Miata. I found a community of like-minded gearheads that supported each other and constantly pushed each other to get smoother, better, faster. And ultimately, that's what car culture is – as toxic as it can seem online at times – it's a community of people with a common interest, who are there for each other through thick and thin. And to someone going through a tough time, that can make all the difference.
The second thing I did is less exciting but equally important; I went to therapy, I broke down, and I started to build myself back up.
In the process, I learned a lot about depression. The most important thing to remember is that it's not your fault. It's an illness. In my case, it's an illness that's run rampant in my family for decades. In fact, it might be worse when you have nothing to pin the blame on. That's the stark, painful reality of depression. There is no cure – no amount of Prozac is going to fix you for good.
But you can learn how to cope.
You'll learn coping mechanisms to get you through each day. And that's where cars came in: Autocross, track days, road trips – that was my coping.
It took me years to get the courage to write this article, but it felt important. Car culture is historically masculine – and men can really suck at talking about their feelings. But car culture isn't just about cars, it's about having a community to fall back on- and having people there for you can make or break a person.
Most importantly, mental illness is extremely common.
Half of us will have experienced mental illness by age 40.
1 in 5 Canadians has experienced a mental health issue in the past year.
8% of all adults will suffer from major depression at some point.
1% will experience bipolar disorder.
If you find yourself having trouble, reach out to the people around you. If someone's willing to help you with a brake job, they're probably down to sit down with you over coffee.
In summary: be there for each other; talk to each other – even the hard stuff. Mental health really does affect all of us.
Canadian Mental Health Association – Resources
Kids Help Phone – 1-800-668-6868